Financing Your New Air Conditioning or Heating Equipment Purchase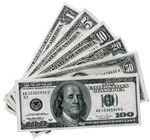 Customer Financing - Payzer
We are known for "service after the sale" - and financing is no exception. Through our financing programs, we offer several flexible options for financing your new product or system. That way, you can invest in your home's comfort or respond to an unexpected heating and cooling need without breaking your monthly budget.
With our financing program, you'll enjoy:
Easy, Fast, Paperless Application process
Funding in as little as 48 hours
Flexible terms
Plus, by taking advantage of our special financing, you won't use up your existing funding sources, like a credit card or bank account. They'll still be available when you need them.
Please contact us to find out which financing options are available to you, or to learn about special financing promotions.
Call us to discuss our financing options or click on the "Apply for Instant Financing" on the Payzer icon below to initiate your application.

Enerbank
EnerBank offers you peace of mind. Our loans are available only through authorized contractors like Tuck & Howell, Inc. who have been approved to offer payment options to their customers. Funds to pay for home improvement projects may come from your savings, tax rebates, bonuses, or some other source. But that trend is changing. Savvy homeowners are realizing that unsecured loans (like those from EnerBank) are easier to get, are faster to process, and reduce exposure to financial risk. The phone application process is quick and easy with a decision in minutes. Let EnerBank help make your dreams come true.
Here are some of the reasons EnerBank's unsecured home improvement loans make sense:
No waiting. Get the entire project you want completed now the way you want it, instead of waiting to save up the cash.
Flexibility. Styles, prices, and models change frequently. Avoid product and other changes by completing your entire project now instead of in stages.
Unbeatable payment options. More ways to pay for your home improvement project. Ask your contractor about all your choices.
Financial flexibility. If your circumstances change, you may need cash reserves as a back-up plan for life's necessities.
Apply Now